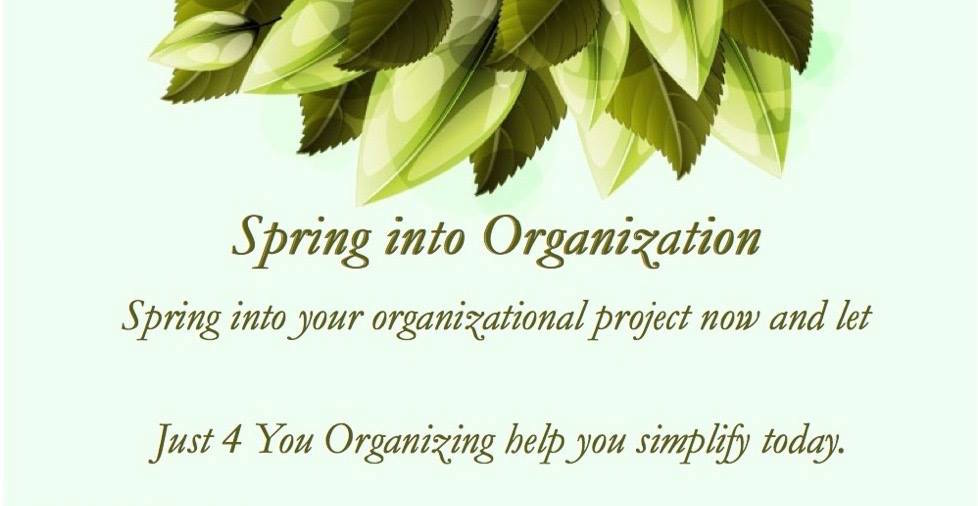 COVID-19 update: I hope everyone is safe and healthy. Just 4 You is still able to help keep you organized. If you are overwhelmed and need some extra help during this phase, Lisa is able too help. Please check in on Facebook or here on the site under News for helpful tips.
For home visits: safety standards will be implemented.
For those who still do not want to work in person: help is still here virtually thru zoom, FaceTime etc.
Please stay home, stay healthy and Have A Simplified Day!
How to simplify your life
Just 4 You Organizing offers professional organizing services for you, your home, or small business. Organizing for families, individuals and small businesses in the Ohio Valley since 2013, Just 4 You offers personalized and confidential solutions tailored just for you.
The organizing process can be very overwhelming. Clutter, disorganization and mismanaged time can lead to unwanted stress, frustration, anxiety and drained energy.  Business can lack productivity, loss of time and revenue.
It's okay to ask for help. During organizing sessions, you will get support for purging items you no longer need, direction when you're scattered, help sorting through and organizing your stuff. You will also learn how to maintain a personalized system developed just for you.
Either in person or virtually, help is here to guide you without judgement or shame with complete confidentiality. You deserve a well-balanced, less cluttered productive space to achieve your goals and enjoy your life.